The East Herts Green Party holds regular meetings and events for members, supporters and anyone interested in Green issues. Our monthly business meeting usually takes place on the third Wednesday of the month.
Keep an eye on our social media accounts for opportunities to meet local Greens and support initiatives around the community, for example our regular litter picks.
We are involved in a number of campaigns, regularly promote petitions (see below) and share details of upcoming action days. Plenty of opportunities to offer your support.
You can take part in lots of activities to help gain more green voters, whether it's door-knocking, delivering leaflets or putting up posters at election time.
As a member, you can be as active as you like - from armchair and online support to standing as a candidate for election. For more information, visit the national website.
Your generous donations help us during election campaigns. Watch out for specific crowdfunding events when required or check out other ways to give here.
Petitions We are Currently Supporting
Divest Pension Funds from Fossil Fuels
Asking Herts County Council to immediately freeze any new investments in fossil fuels and divest from direct ownership and any commingled funds that include fossil fuel public equities and corporate bonds within 5 years. Sign now!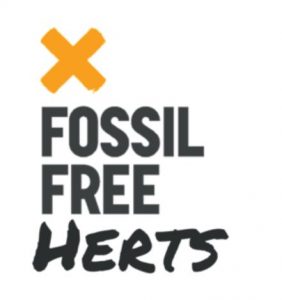 20's plenty for Buntingford
Please sign and share the below petition to help 20's Plenty for Buntingford get the chance to present their arguments to Hertfordshire County Council's Highways and Environment Panel.
20 mph speed limits in all our urban areas will help reduce injuries, reduce air pollution and the long-lasting health consequences that result from it and greatly benefit the environment. Sign now!

Halt the Old River Lane Development
East Herts' Labour, Liberal Democrat and Green parties want the Tories to call a halt to the project in Bishop's Stortford, resume public consultation and publish a business case before sanctioning any further progress.
"It is vital that at a time of such change we stop and take stock. This development is going to be with us for a long time and has to work for our future needs too."
You can sign here.