Martin Butcher
Ware Town Councillor and Prospective County Council Candidate for Ware South
Martin works for Oxfam as a Policy Advisor on Conflict, International Humanitarian Law (IHL) and Arms.
Martin is engaged in a number of community activities as a founder and active member of Herts Foetal Alcohol Spectrum Disorder Support Network, a member Hertfordshire Players theatre group and a volunteer for several community groups in Ware.
Martin has public office experience as a former Governor of St Catherine's School, Ware, a current Governor of Chauncy School, Ware, an active Ware Town Councillor and as a previous candidate for East Herts District Council elections in 2019.
He is married with two boys and a dog. In his spare time he is a local history and archaeology enthusiast.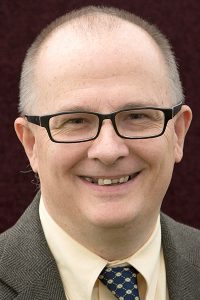 Martin Says:
I want to bring the County Council closer to the people of Ware, raising the voices of Ware people into Council meetings and decisions. I will campaign hard for transport policy that puts people and health first, aimed at improving air quality through better, more diverse public transport, cycling and walking. I will work to reduce the impact of the disastrous concreting of Ware's Green Belt, with good quality housing, green spaces and great local facilities a priority. Conservatives run all our Councils, Ware needs voices to speak for the town, not controlled from afar.