Graeme Hill
Prospective Borough Council Candidate for Bishop's Stortford East
Graeme was born in Glasgow and moved to England in 1995.  He has lived in East Herts since 2004.  He is married with a teenage daughter.
Graeme developed a passionate interest in environmental issues at university.  He did a post graduate qualification in environmental chemistry.  He works for a local science research company and is a member of the biodiversity committee which looks at improving sustainability on the local site e.g. through reduction of single use plastic and increase of wildlife, flora and fauna.
He is very keen that people should have local control and be educated about their own responsibility for improving the environment.  Local authorities need to set aside funding to engage and educate people about what they can do.  There is so much misinformation around on what is effective.
Graeme cycles as much as he can and is very aware of the need to improve the infrastructure to support more cycling.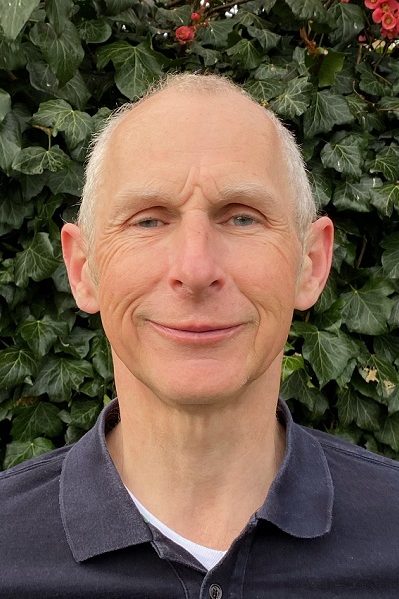 Graeme Says:
If you elect me, I would support policies to extend 20 mph where people live.  Slowing cars down in our towns will increase cycling and walking.  Ideally, I would like to see separate infrastructure for cyclists and the new E scooters.  I would support the reduction of speed limits in rural areas to make cyclists feel safer to travel between towns.  Currently there are too many rural roads where cars are travelling at the national speed limit.  Additionally I would support an increase in public transport services - we need integrated public transport with new housing.
I would also work with fellow councillors to support the development of an education programme for residents to encourage them to increase biodiversity in their own gardens.