Ben Crystall
District Councillor for Hertford Bengeo and Hertfordshire County Councillor for Hertford All Saints
Ben Crystall and his partner and have lived in Bengeo for almost 20 years. His career has focused on science - after a PhD in solar energy, he spent 6 years at Imperial College London where he worked on solar power, anti-cancer drugs and new light-sensitive plastics. In 1996 he switched careers and became a science journalist, working as a writer and editor at the weekly magazine New Scientist.
Since leaving the magazine about 6 years ago, Ben has been a governor at his son's school, helped set up Transition Hertford with a local group of environmentalists, and was one of the founders of Hertford Energy Now (HEN), a not-for-profit, community-owned, renewable energy co-operative. HEN now has more than 50 members, and has put solar panels on 3 primary schools in East Herts, saving them money on electricity bills and cutting their carbon emissions.
In 2019, Ben was elected to East Herts District Council for Hertford Bengeo, where he is on the planning and licensing committees. Ben became East Herts Green Party's first ever representative on Herts County Council, for Hertford All Saints, in 2021.
When not busy with council-related work, he can be found walking the dog, digging in the garden or veg patch, dabbling in archaeology and local history with like-minded folk, or simply dreaming of holidays on Cornish beaches.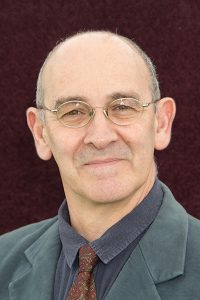 Ben Says:
I campaigned with the following manifesto in the County Elections in May 2021:
Your voices: Communities are often side-lined in decisions made by councils. This must stop. I will listen to residents' views and act on them.
Happier communities: We design our streets for traffic when they should be designed for people. We all want cleaner air, and quieter, safer streets to live in, so let's reassess neighbourhoods.
Healthy towns: Safe, clean and attractive high streets help local businesses thrive. Let's bring people back to our town centres and rebuild civic pride.
Protect and thrive: Our wild and open spaces are increasingly under threat. Let's protect them, and encourage all to enjoy them.
Committee Responsibilities
Development Management Committee for East Herts District Council